"When I'm playing, I'm never through. It's unfinished. I like to find a place to leave for someone else to finish it. That's where the high comes in."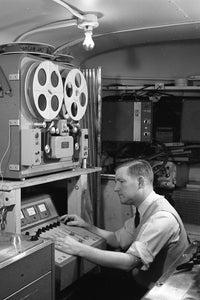 Reel to Reel Haven is the most immersive, educational and organized marketplace for the Reel to Reel in the United States. We provide complete repair services, represent restoration and other repair companies, produce educational/instructional videos, product reviews and show you the coolest places tape is crushing it.
We also have the first ever showroom dedicated to the reel to reel as well as a privately operated studio with full stage, lounge and more! Come see live performances being recorded STRAIGHT TO TAPE!
Our goal is to provide a trusted marketplace for people looking for the best possible sound. A marketplace where you can safely engage, absorb, learn, and transact. An industry standard exists, but, it has been lost over the years. It is back and here to stay!
Whatever your tape deck goal. We can help. And give you that warm and fuzzy feeling.
Connect with the Owner
SHOWROOM/STUDIOS
Brooklyn, NY
917.488.4664 / Appt. only

ILLINOIS - Repair
5342 N Northwest Hwy,
Chicago, IL 60630


NEW YORK - Repair & Restoration
340 Morgan Avenue
Brooklyn, NY 11211