We are the most immersive and organized marketplace for everything reel to reel.

WHETHER SERVICE OR RESTORATION FOR YOUR TAPE DECK, THE LATEST PRODUCTS, CAPTIVATING STORIES, INTERVIEWS AND KNOW-HOW...

OUR PASSION LIVES IN THE SOUND.
Featured collection
For the most meticulous audiophiles!
INTERVIEW
An interview with Emmy nominated composer/producer, analog lover, editor of Preservation Sound and owner of the the only HI/FI brewery, Berlinetta Brewing Company — Chris Ruggiero.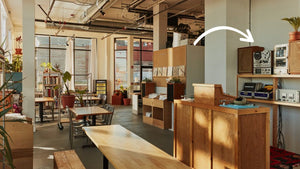 Decks
Only the highest performing, completely restored decks from the most trusted companies.
Shop All
KNOW HOW
Sharing our years of 'sound' advice - coming end of Sept 2023!
Owner Ryan O'Connor sets off on a journey to deliver reliable videos for the newbie; topics range from operation, recording, cleaning and more. Stay tuned for Fall of 2023 for the first series of videos.
Your First Time
We all remember our first time... Wish there was more of a walk through? We will guide you through your first time the way it should be done! LOL - We are developing the instructional videos as we speak, stay tuned for first series dropping this fall!