"Music doesn't lie. If there is something to be changed in this world, then it can only happen through music."
White Glove Audio
Hi! I'm a collector of high end reel to reel tape decks. I've been obsessed since I was around 5 years of age. When other kids were at the park I was threading tape.
I have a great appreciation for these well crafted beautiful pieces of analog audio art. I've also spent years perfecting multiple processes to restore them. I hate to see them go but I also like knowing they go to a good home where they will be used, taken care of and appreciated as much as I do.
I've been selling on eBay since 1999. I have nothing but satisfied buyers and 100% positive feedback. Thanks for looking at my items!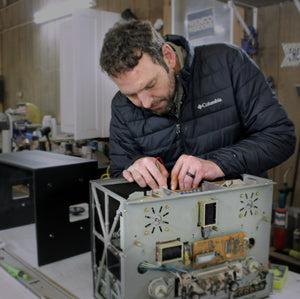 Meticulous Analysis & Restoration
These peices of audio art deserve to shine as well as they sound!
Meticulous Analysis & Restoration
These peices of audio art deserve to shine as well as they sound!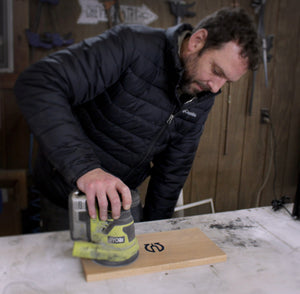 Reviews
"Absolutely gorgeous RT-707 reel completely redone in a McIntosh style color scheme. Item was double boxed and well packed with plenty of padding, and shipped quickly.
Seller followed up via email after initial purchase, and then again upon arrival to make sure I was satisfied. Highly recommended seller that I am marking as a favorite so I can keep an eye on all the other goodies he sells."


"G8t craftsmanship-superb details, definitely recommended-worth every dime. A++++"


"Amazing Packaging, Amazing Product, Fast Free delivery,
Outstanding Seller!"

"Prompt, caring and professional. I would definitely order from this seller again."
Policies & Pricing
PRICING: We charge a bench of $250.00 to analyze your tape deck. We will provide a written cost analysis of what needs to be done to bring your deck back to tip top shape inside and out. From there we commuinicate and assist you with your decision. Should you move forward your bench fee payment is not lost. Should you deciede not to move forward we keep the Bench Fee.

$125.00/hr for repairs both electro-mechanical & cosmetic.

SHIPPING: We do not offer shipping protection. We recomend shipping freight. Reel to Reel Haven has accounts they can use to assist you.

WARRANTY: We offer a 1 year warranty on all of our repair work with Precision Audio and our cosmetic work comes with a five year warranty.